Best of the blog straight to your inbox
Best of the blog straight to your inbox
This is truly the Best Apple Crisp recipe you will ever try. I have made many in my day, but nothing compares to this. If
Something happens when your kids go to school that, it becomes like pulling teeth to get them to talk about their days.  I want to
*This post is sponsored by Discover® Student Loans. All opinions are my own. FAFSA is a registered trademark of the U.S. Department of Education and
Katsubet Casino is a great choice for Australian players looking for a new online casino.
With over 1,000 different games on offer, plus generous bonuses and promotions, it's easy to see why this casino is becoming so popular.
So why not give Katsubet a try today? You might just find your new favourite place to play! When it comes to making deposits and withdrawals at Katsubet Casino, there are plenty of options available.
Australian players can use credit cards (Visa and Mastercard), e-wallets (Skrill and Neteller), or bank transfers.
Deposits are processed instantly, while withdrawals usually take 1-3 business days. And if you need any help with your account or have any questions, the customer support team is available 24/7 via live chat or email.
More information about Katsubet casino Australia you can find on our partner's website — Aucasinos List.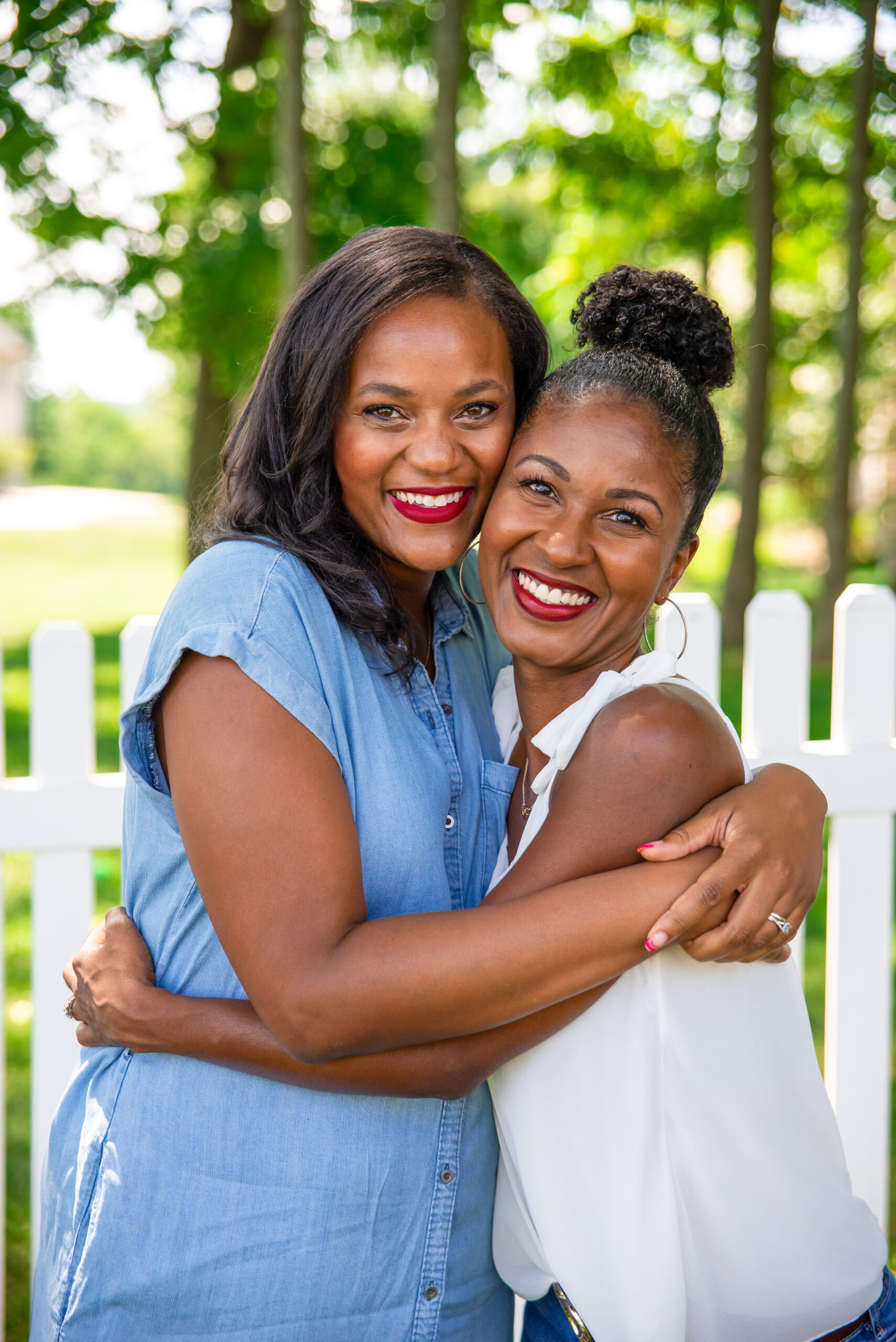 So, a few months ago my sister and I started The Successful Sisters Podcast and, it has been so exciting to see it taking off and the feedback we have gotten from it, but I really wanted to share with you guys why we started this as I think that is the most important thing. A little over 6 months ago, I was interviewed on an insanely popular podcast "Cat & Nat." After being interviewed about my career as an influencer, mom and diversity in this business they mentioned that I should really consider starting a podcast. I had heard this many times over the last few years, but they were the straw that broke the camel's back. We chatted specifically about the lack of diversity in podcasting, especially with black women and I knew I wanted to bridge that gap. That has a lot to do with why I started this career as a blogger and influencer in the first place so, it definitely pulled at my heart strings. If you follow me on Instagram, you know that I am an open book. One of the biggest compliments I hear is that I am an open book, honest and vulnerable on my channels. So, I figured I could do the same over on our podcast. I am super close with my sister, Twila (we even live in the same neighborhood) and after chatting with her about the idea, a light bulb went off. See, my sister is also an
This post is sponsored by Stitch Fix Kids, yet all opinions are completely my own. You guys know I am a major fan of Stitch Fix and I get a box every month. They have taken my wardrobe to another level while saving me a lot of time shopping in the stores. When I learned there was a Stitch Fix kids option too, I knew I had to try it out ASAP for my boys. Stitch Fix Kids is a personalized styling service with expert stylists who get to know your kid's unique preferences to understand what you want to receive for your child in that season or for any occasion. When you sign up at www.stitchfix.com, you are able to fill out a profile for your child, and your personal stylist will choose 8-12 items that will fit your child's style, sizes, and budget. I love that I could
Thank You Stitch Fix for sponsoring this post. All opinions are completely my own. I have been using Stitch Fix for the past few months, and I have to say that I am a BIG fan. If you are looking to step up your style, or just have a personalized stylist pick out some amazing items for your wardrobe, this is for you. So, let me explain how it works because that is the best part. Stitch Fix is a personalized styling service where your personal stylist learns what styles you like, and sends you items you'll love. You can easily sign up on their website, fill out a questionnaire, and one of the expert stylists will pick out clothes, bags, shoes, and accessories that will fit your style and budget. You can get designer brands or more affordable items. I tend to lean towards more budget-friendly items on a
"This post is sponsored by Everywhere Agency on behalf of OshKosh B'gosh; however, all thoughts and opinions expressed are my own. Our home is in full "back to school" mode. Our youngest will be starting his last year in preschool, Our middle son is headed to 5th, and our oldest is headed to 8th grade. My mama heart is screaming "Time, Please Slow Down!!." I love shopping for my boys, and finding great styles that bring out their personalities. There are so many fun options that OshKosh offers that are perfect for children with different personalities and styles. I love to let them choose a few items without my help, and see what they come up with. My 4 year old is so predictable. Anything with blue is usually his go-to. So, I try to encourage him to try out some styles that aren't ALL blue, but with blue accents
These delicious no-bake energy bites are quick to throw together and full of wholesome ingredients!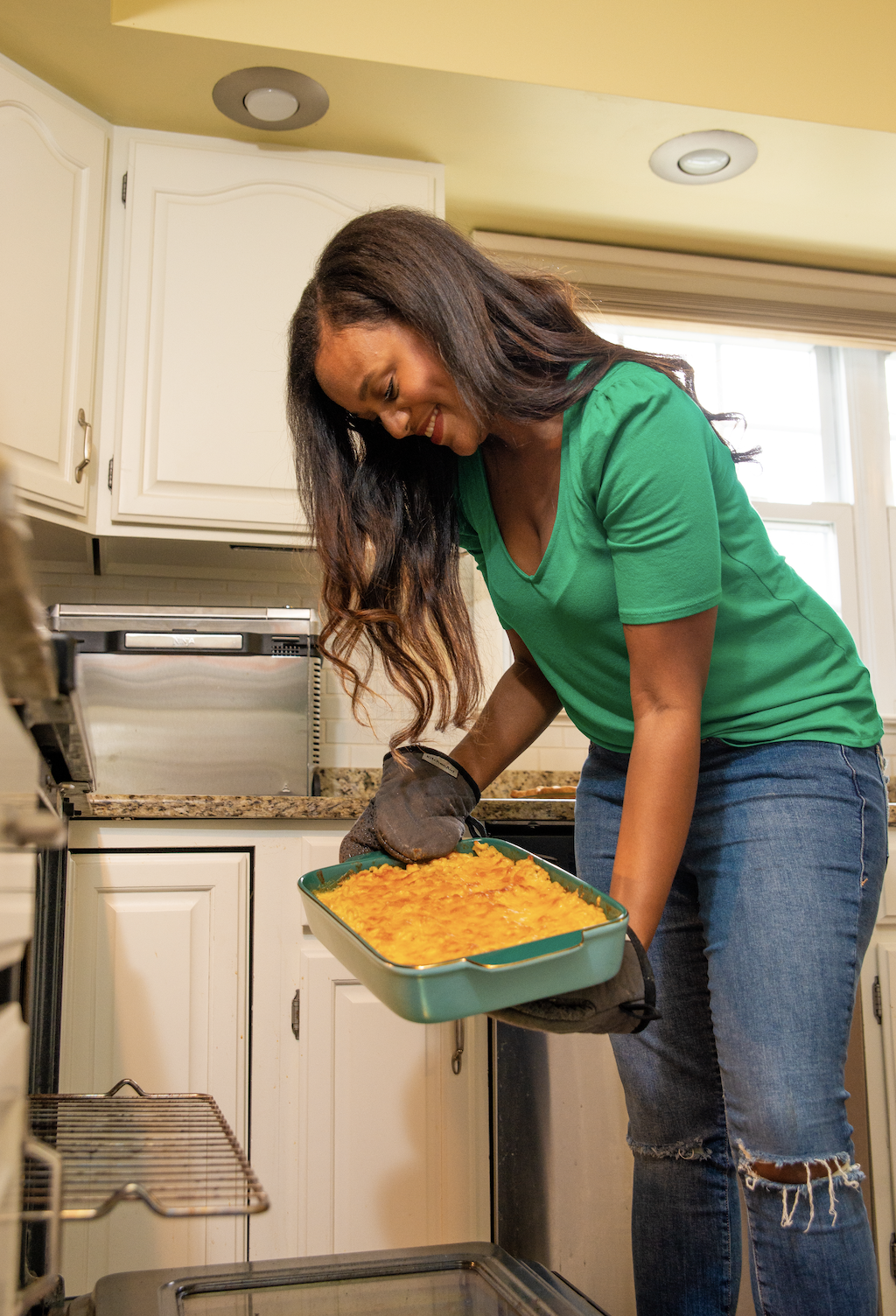 This homemade mac and cheese recipe is so easy and full of flavor. The melted cheese sauce adds to the show stopping, delicious rich flavor that everyone will love! Perfect for dinner or a side dish! Hands down the most requested dish in my house is Baked Mac and Cheese. My kids ask me to make it every week, and will eat a whole pan without blinking. Over the years, I have always loved baked mac and cheese, but didn't love the recipes I found online. I would ask some of the cooks that I looked up to if they could share there recipes, and I just molded it to make it my own. So, I encourage you to do the same. The key to this recipe is making a cheese sauce. You will still get the creamy texture while making sure that every noodle is covered in cheese! Baking
These are the easiest carnitas you will ever make. They are cooked in a slow cooker, and are perfection. They have an authentic flavor without all the hassle!
In this post, I will share all we did on the Big Island in Hawaii, where we stayed, what we ate and all the details so you can plan your vacation. We spent the last 8 days in Hawaii, and to say it was magical may be an understatement. We had the most amazing trip and all 5 of us agreed that it was our best vacation yet! As you see different parts of this trip, you may feel like we spent a lot. We did. However, you can definitely do this trip on a much tighter budget and I will share a few tips on that later on. Also, I wanted to share why we decided to splurge a little bit on this trip. I have shared in various posts that we live under our means, and are very strategic with our financial decisions. We also have learned to
Thank You Vail Tourism Board for sponsoring our time in Vail. All opinions are completely my own. This summer we were able to take our family to visit Vail, Colorado, thanks to the Vail Tourism board. This goes down as one of the best vacations we have ever had. It was insanely beautiful, and there were so many activities for families during the summer. Our boys are 12,10 and 4 and Vail had something that catered to every age range. Even as parents, we felt so pampered being there. Vail, Colorado Vail has a very exclusive feel, where everything feels 5 star. The resorts, the food, the transportation, and the activities. We stayed in a beautiful condo at the Antlers at Vail. It is located at the perfect location so it is easy to access everything. There are plenty of beautiful trails, and a convenient transportation system that will easily
Our family has been to Disney World many times, and the number one question I always get is : "What is the best age for Disney World?". Well…I just returned from a fabulous trip to Disney World in Orlando, Florida with my youngest son, my sister, and my nephew. We took our 2 five-year old boys to all 4 parks, and it was amazing! To be completely honest, the best age is ANY AGE! Ha! My husband and I still feel like we're the "best age" also. However, I do think preschool ages around 3-5 are absolutely perfect. They are definitely not too young, and there's so much for them to enjoy in each of the 4 parks. I highly recommend staying at a Disney Resort. This makes transportation from park to park easy and convenient…a major plus with little ones in tow. Also, this immerses you completely into the
This post is sponsored by Disney Cruise Line, yet all opinions are completely my own. This past week we went on the vacation of a lifetime! We took a cruise on the Disney Cruise Line to Castaway Cay and to Nassau, Bahamas. Disney Cruises are truly 3 vacations in one. It is a majestic cruise vacation, the magic of all things Disney, and a tropical beach vacation all rolled into one. If you are looking for a review of Disney Cruises, or a review of the Disney Dream cruise ship, you have come to the right place. I am breaking down my absolute favorite features, perks, and tips for enjoying a Disney Cruise. The Staterooms Let me just start by saying this…I have traveled on other cruises. There nothing even close to comparable to cruising on the Disney Dream. The staterooms feel magical in themselves. The enchantment from every Disney
Thank You Carslbad Inn Resort for sponsoring our stay. All opinions are my own. We just got back from California, and had such an amazing time. We took our kids to the San Diego Zoo, and to LegoLand for the first time. We made some amazing memories that will definitely last a lifetime. We stayed at the Carlsbad Inn Resort, and it was absolutely beautiful. My parents live in California so we went to visit them for the holidays, and then took a road trip to San Diego. The Carlsbad Inn Resort is an oasis, and conveniently located just 10 minutes from LegoLand. The location of this place is amazing, but let me first tell you about their amazing rooms and decor. When you enter this resort, it has a cozy yet elegant feel. The staff is super friendly, and make you feel right at home. The property consists of
This post is sponsored by Discover Student Loans So, I officially have a kid headed to college. That feels even weird to type. I truly don't understand how these parenting stages go so incredibly fast. I literally feel like he was crawling yesterday now he's driving and looking at colleges while planning his entire future. Also, is it weird that I wish my kids could just live with me forever?! I just wouldn't mind! Ha! I mean honestly this is such a bittersweet time for our family. There is a sadness that comes with letting go after taking care of someone for their entire life and what feels like half of yours. On the flip side, there is also a great sense of joy and pride. You have raised this human and tried to teach them the best you can to be a good person and live with purpose and
Recently, I wrote on Instagram about my feelings on being tired of diet culture and I realized how many people felt the same, felt frustrated with their bodies, social media, TV, and just exhausted by it all. I'm realizing how many toxic messages that women are taught every single day about their bodies, what makes them valuable and what body type they should strive after. Even when women try to go against the grain, we are constantly bombarded with the idea that we are not enough. We aren't pretty enough, skinny enough, rich enough… but these eye lash extensions will get you closer… so will eating a handful of almonds for every meal…. and exercising like you don't have a job…. Also, lip fillers will really make you more valuable…. Well, I'm TIRED…and honestly, saddened by how I've seen this effect so many women that are absolutely stunning, yet they
Parenting is one of the most challenging things I've ever done in my life. I desperately want my boys to grow up feeling empowered to be the best versions of themselves…with the least amount of emotional scars from home. I was really blessed to grow up in such a positive home with amazing parents. They loved each other and loved Jesus. They constantly encouraged us to be everything we could be, seeing the best in ourselves. Sadly, most of the people closest to me in this life didn't have this. I realize it is rare for people to leave their home without some kind of trauma. They often have to push past this because of their parent's toxic behavior, or various battles they were fighting during their childhood. Knowing this has definitely created a sense of fear and concern. I often wonder if my husband and I are doing things
The older I get, the harder it is for me to trust people. It's hard to trust…really anyone in life. I have many experiences at this point in life telling me things like : It's not safe…Don't do it! Stay to yourself…Don't let people in. Won't this save you from hurt and pain? Many tears and broken relationships have led me to think the smartest thing to do is to keep to myself. To stay away from making deep friendships or share honestly about my life…it will be lead to heartbreak. Even though this almost feels proven in my life, I have realized this is the absolute worst way to live. This leads to loneliness and heartbreak also. I have been allowing fear to overcome my thoughts, questioning the amazing people in my life due to experiencing hurt and disappointment. The more people I talk to, I realize this is
The hardest stage to keep close friendships is literally the one we all need it most. Mom friendships are important, while raising children for so many reasons. There are studies on the positive effects of these friendships on mental health. Friendships like these, help us find more joy during one of the most challenging seasons of life. Over the years, I've found mom's can be some of the loneliest people. Yet they are constantly surrounded by people…little people. I am a mom to 3 boys, and have been for 14 years. Motherhood has been the biggest joy of my life while still having it's share of challenges. Many moms feel like they are spread so thin during this stage of life, it is hard to sustain deeper friendships. This is the time we are balancing many hats, and usually feel like some are dropping. We are harder on ourselves than
Proverbs 12:26a "The righteous choose their friends carefully.." Friendship is a blessing in each of our lives. It is a necessity for living a full and enjoyable life. We all naturally want to connect with each other and have meaningful relationships. However, I've learned through the years, that not all friendships are healthy to hold on to. Sometimes, it's a good idea to let certain friendships go. Let me say quickly, I do not think this always has to be an intentional conversation to end a friendship (that is totally up to you). There was a time in my life where I had to sit down and acknowledge that the friendship was over. However, it's not always that serious. I've experienced times when I just made a mental choice to withdraw gradually from a friendship. BUT I will say that I am always willing to have the hard conversations necessary,